Your hotel procurement partner in improving business performance.
Drive efficiency and elevate your guests' experience.
Now you can exceed your guests' expectations while reducing purchasing and operational costs. Entegra is the hotel procurement company partner providing access to the high-quality products, value-added services and advisory support to improve your hotel operations and bottom line.
Contact Entegra today
*Savings based when compared to supplier list prices
What we deliver
Entegra is far more than a hotel procurement company. We are a business performance partner that brings a comprehensive range of services and solutions to leading hotels and lodging properties.
With custom contracting, food expertise and digital tools that let you see and optimize your savings, we can help you enhance your offerings and exceed your business goals.

What is Entegra's role in hotel procurement?

As the largest food group purchasing organization in the world, Entegra's role in hotel procurement is to use its $30 billion purchasing power to negotiate lower prices on the goods and services you need to run your hotel or lodging operation. You can save on nearly everything you purchase for your business when you use a hotel supply company. Entegra provides the strategic hotel procurement services that put your hotel's performance first by making it easier to access top-quality products, services and advisory support.

How can Entegra create a superior guest experience?

Entegra helps lodging operators create superior guest experiences by providing you with access to negotiated pricing discounts on the products and services you need to serve your customers.

How can I cut purchasing costs for the lodging industry?

Entegra helps cut costs in the hotel industry by negotiating contracts with suppliers and passing those savings on to you, the lodging operator. Through Entegra's negotiated contracts, you can save up to 30% on nearly everything you purchase. *

*Savings based when compared to supplier list prices.
Resources for lodging properties
Answers about Entegra, GPOs and our difference
Frequently Asked Questions
Fact vs. Fiction: the truth about GPOs
The Entegra guide to greater savings
Managing supply chain and labor shortages in today's economy
We know lodging.
Entegra expert highlight:
Thomas Fraim
Our team of lodging and hotel procurement experts know how the industry works and how to help our clients succeed.
Please meet Thomas Fraim. Thomas draws upon his 25+ years of experience within multiple industries, including lodging and telecommunications. His experience includes property-level sales and marketing, property-level operations, regional-level sales and VP-level sales, representing both small and large businesses. Examples of these businesses include LodgeWorks, Sonesta International Hotels, Wyndham Hotels & Resorts and Multipath Communications Group. Thomas's objective is to foster valuable partnerships that help solve business challenges and increase profitability through customized solutions.
"Our mission is to provide our member properties with best in class products and services which special pricing and incentives. Entegra was able to meet all three areas to serve our properties."
Vice President | Alliance Partnerships Preferred Hotels
"I think it's extremely helpful [to work with a GPO]. It helps us establish consistency with the products we're delivering to our guests and leads the upwards of a million guests between all of our properties in a year. Knowing that the product I'm serving in my Deadwood region similar to the project or to the product I'm serving in my Rapid City region is extremely comforting for us."
COO | LIV Hospitality
Our supplier partners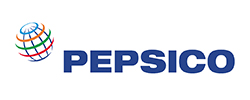 ---
---
---
---